As part of the Unified Community Platform project, this wiki and 38 others will be migrated to the new platform in the next few weeks. Minimal changes are expected as part of this migration. Read more here.
Advanced Circuit Board
Advanced Circuit Board


Mod
GregTech 5
Type
Component
The Advanced Circuit Board is a GregTech 5 component used in the crafting of Advanced Circuits and Data Storage Circuits.
Advanced Circuit Boards are crafted in the Forming Press.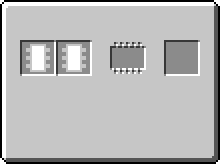 EU: 2048
Time: 1.6 secs
MaxEnergy: 64 EU/t