As part of the Unified Community Platform project, this wiki and 38 others will be migrated to the new platform, with migrations beginning September 23rd at 7am CDT. Minimal changes are expected as part of this migration. Read more here.
Baby Heatscar Spider
Baby Heatscar Spider


Mod
Natura
Type
Hostile monster
Properties
Health points
16
Damage
3
The Baby Heatscar Spider is a hostile mob added by Natura. It is found in the Nether and will also spawn in a group of 1-4 when a Heatscar Spider is killed. It has 16 (








) health points and deals 3 (


) points of damage when attacking. When killed, they will drop a few Flamestring.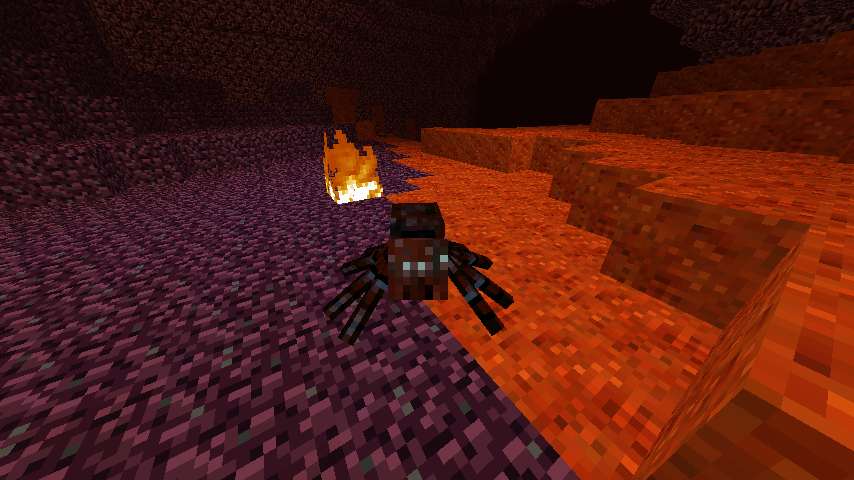 Natura
 

World

Trees

Berry Bushes

Glowshrooms

Other
 

Items

Berries

Other Food

Sticks

Other
 

Tools

Ghostwood

Bloodwood

Darkwood

Fusewood

Quartz

Impskin

Utility
 

Blocks

Log Blocks

Leaf Blocks

Planks

Doors

Nether

Other