As part of the Unified Community Platform project, this wiki and 38 others will be migrated to the new platform, with migrations beginning September 23rd at 7am CDT. Minimal changes are expected as part of this migration. Read more here.
Carminite Ghastling
Carminite Ghastling


Mod
Twilight Forest
Type
Hostile monster
Properties
Health points
10 ()
Damage
6 ()
The Carminite Ghastlng is a hostile mob added by Twilight Forest. It is found in Dark Towers. The Carminite Ghastling is similar to vanilla Ghasts, though much smaller. It has 10 (





) health points and will shoot fireballs that inflict 6 (



) points of damage if the player approaches too close it.
A different kind of Carminite Ghastling is summoned when a bolt of lightning strikes a Ghast Trap during the Ur-Ghast fight. These are frail, with only 1 (

) health point and will not attack.
Like Ghasts, Carminite Ghastlings drop up to 2 Gunpowder and a Ghast Tear on death.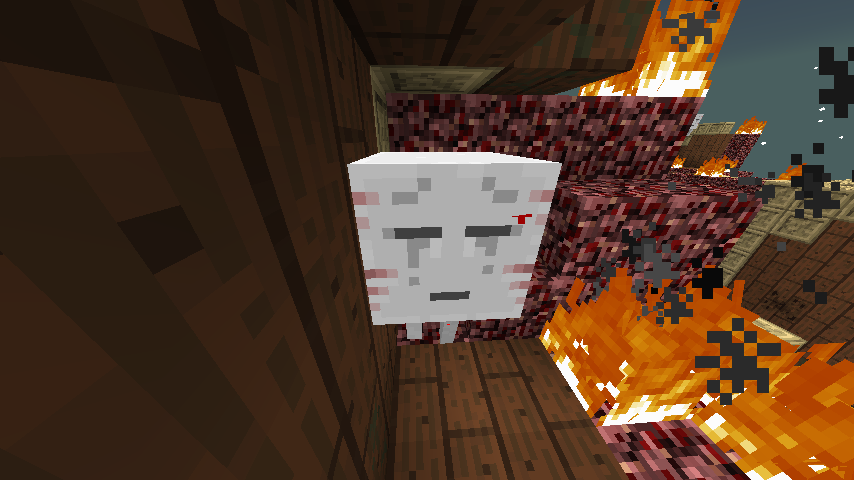 Twilight Forest
 

Blocks

General

·  ·  ·  ·  ·  ·  ·  ·  ·  ·  ·  ·  ·  ·  ·  ·  ·  ·  ·  ·  ·  ·  ·  ·  ·  ·  ·

 

Plants

·  ·  ·  ·  ·  ·  ·  ·  ·  ·  ·  ·

 

Leaves

·  ·  ·  ·  ·  ·  ·  ·  ·  ·  ·

 

Wood

·  ·  ·  ·  ·  ·  ·  ·  ·  ·  ·

 

Nagastone

·  ·  ·  ·  ·  ·  ·  ·  ·  ·  ·  ·  ·

 

Mazestone

·  ·  ·  ·  ·  ·  ·

 

Underbrick

·  ·

 

Towerwood

·  ·  ·  ·

 

Dark Tower Devices

·  ·  ·  ·  ·  ·  ·  ·  ·

 

Aurora Blocks

·  ·

 

Giant

·  ·  ·

 

Deadrock

·  ·

 

Castle Brick

·  ·  ·  ·  ·  ·  ·  ·  ·  ·  ·  ·  ·  ·  ·  ·  ·  ·  ·  ·

 

Trophies

·  ·  ·  ·  ·  ·  ·

 
 

Items

Armor

Arctic

·  ·  ·

 

·  ·  ·

 

·  ·  ·

 

·  ·  ·

 

·

 

Phantom

·

 

·  ·  ·

 

Yeti

·  ·  ·

 

Tools

·

 

Giant

·

 

·  ·  ·  ·

 

·  ·

 

·  ·  ·  ·

 

Bows

·  ·  ·

 

Scepters

·  ·  ·

 

Other

·  ·  ·  ·

 

Utility

Charms

·  ·  ·  ·

 

Maps

·  ·

 

Other

·  ·  ·  ·  ·  ·  ·

 

Resources

Raw

·  ·  ·  ·  ·  ·  ·  ·  ·  ·  ·  ·  ·

 

Refined

·  ·  ·  ·  ·

 

Food

·  ·  ·  ·  ·  ·  ·

 

Books

·  ·  ·  ·  ·  ·  ·  ·

 
 

Other

Entities

Passive

·  ·  ·  ·  ·  ·  ·  ·

 

Hostile

·  ·  ·  ·  ·  ·  ·  ·  ·  ·  ·  ·  ·  ·  ·  ·  ·  ·  ·  ·  ·  ·  ·  ·  ·  ·  ·  ·  ·  ·  ·  ·  ·  ·  ·

 

Boss

·  ·  ·  ·  ·  ·  ·  ·

 

World