As part of the Unified Community Platform project, this wiki and 38 others will be migrated to the new platform in the next few weeks. Minimal changes are expected as part of this migration. Read more here.
Common Rush Seeds
Common Rush Seeds


Mod
Better With Addons
Type
Seed
Technical details
Ore dictionary name
seedRush
seed
The Common Rush Seeds are an item added by Better With Addons. They can be planted on tilled Farmland and will grow in 3 stages. When harvested and fully grown, they drop Common Rush and have a chance of dropping additional seeds.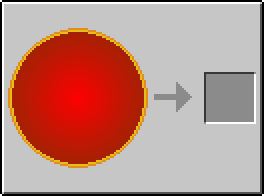 Spirits: 1
Note: this only has a 1/3 chance of giving Common Rush Seeds.
Better With Addons
 

Blocks

Plants

·  ·  ·

 

·  ·  ·

 

·  ·  ·  ·

 

Other

·

 

Machines

Mechanical

·  ·  ·

 

Redstone

·  ·  ·  ·  ·

 

Other

·  ·  ·  ·  ·  ·  ·  ·  ·  ·  ·  ·  ·

 

Decorative

·  ·  ·  ·  ·  ·  ·  ·  ·  ·  ·  ·  ·  ·  ·  ·  ·  ·  ·  ·  ·  ·  ·  ·  ·  ·  ·  ·

 
 

Items

Materials

·  ·  ·  ·  ·  ·  ·  ·  ·  ·  ·  ·  ·  ·  ·  ·  ·  ·  ·  ·  ·  ·  ·  ·  ·  ·  ·  ·  ·  ·  ·  ·  ·  ·  ·  ·  ·  ·  ·  ·  ·  ·  ·

 

Food

·  ·  ·  ·  ·  ·  ·  ·  ·  ·  ·  ·  ·  ·  ·  ·  ·  ·  ·  ·  ·  ·  ·  ·  ·  ·

 

Plants

Tea

Leaves

·  ·  ·  ·  ·  ·  ·  ·

 

Soaked

·  ·  ·

 

Wilted

·  ·  ·  ·

 

Tea

·  ·  ·  ·  ·  ·  ·  ·

 

Other

·  ·  ·

 

Other

·  ·  ·  ·  ·  ·  ·  ·  ·  ·  ·

 

Tools

Carpenter Saw

·  ·  ·

 

Kukri

·  ·  ·

 

Machete

·  ·  ·

 

Mason Pick

·  ·  ·

 

Matchpick

·  ·  ·

 

Spade

·  ·  ·

 

Other

·  ·

 

Weapons

·  ·  ·  ·  ·  ·  ·  ·  ·  ·

 

Armor

Paper

·  ·  ·

 

Samurai

·  ·  ·

 

Undecorated Samurai

·  ·  ·

 

Condensed Items

Bag

·  ·  ·  ·  ·  ·  ·  ·  ·  ·  ·  ·  ·  ·  ·  ·  ·

 

Bolt

·  ·  ·  ·  ·  ·

 

Bundle

·  ·  ·  ·  ·  ·  ·  ·

 

Congealed

·  ·  ·  ·  ·

 

Crated

·  ·  ·  ·  ·  ·  ·  ·  ·  ·  ·  ·  ·  ·