As part of the Unified Community Platform project, this wiki and 38 others will be migrated to the new platform in the next few weeks. Minimal changes are expected as part of this migration. Read more here.
Engraved Infused Wood
Engraved Infused Wood


Mod
Astral Sorcery
Type
Solid block
Properties
Blast resistance
9
Hardness
1
The Engraved Infused Wood is a block added by Astral Sorcery. It is used to craft the Lens and PrismLens.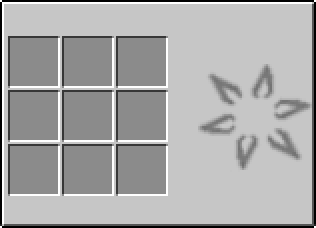 Starlight: 2%
Astral Sorcery
 

Blocks

Resources

·  ·  ·  ·

 

Crafting

·  ·  ·

 

Devices

·  ·  ·  ·  ·  ·  ·  ·  ·  ·  ·  ·  ·

 

Structures

·  ·  ·  ·  ·  ·

 

Marble

Normal

·  ·  ·  ·  ·  ·  ·  ·

 

Sooty

·  ·  ·  ·  ·  ·

 

Infused Wood

·  ·  ·  ·  ·  ·

 

Miscellaneous
 

Items

Resources

·  ·  ·  ·  ·  ·

 

Tools

Crystal

·  ·  ·

 

Infused Crystal

·  ·  ·

 

Wands

·  ·  ·  ·

 

Baubles

Miscellaneous

·  ·  ·  ·  ·

 

Lenses

·  ·  ·  ·  ·  ·  ·

 

Miscellaneous

·  ·  ·  ·  ·

 
 

Miscellaneous

Structures

Enchantments

·

 

Potion effects