As part of the Unified Community Platform project, this wiki and 38 others will be migrated to the new platform in the next few weeks. Minimal changes are expected as part of this migration. Read more here.
Gaseous Tenebrae
Gaseous Tenebrae


Mod
Thaumic Tinkerer
Type
Item
Gaseous Tenebrae is an item added by Thaumic Tinkerer. When placed in the world, it will react the same as a Gaseous Illuminae but it will darken an area instead of lighten it up.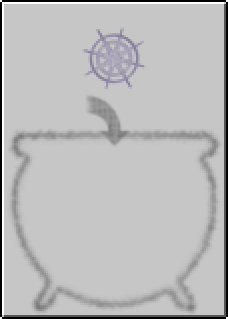 "
"
You have studied the intricacies of the Shadow, and found out a way to create gaseous darkness by infusing a phial with the raw shadow.

This phial contains a concentrated extract of Gaseous Tenebrae, that can be released through a right click, and will spread relatively fast in the nearby area, darkening it.
—
Thaumonomicon
Thaumic Tinkerer
 

Armor and Tools

Ichorcloth Armor

Elemental Ichorcloth Armor

Ichorium Tools

Awakened Ichorium Tools

Other
 

Blocks

Devices

Transportation

Miscellaneous
 

Items

Raw

Imbued Fires

Wand Foci

Components

Potions

Baubles

Miscellaneous
 

Miscellaneous

Enchantments

Swords

Bows

Tools

Leggings

Boots