As part of the Unified Community Platform project, this wiki and 38 others will be migrated to the new platform in the next few weeks. Minimal changes are expected as part of this migration. Read more here.
Hyperenergetic Nitor
| | |
| --- | --- |
| | It is requested that an image or photograph be included in this article to improve its quality. |
Hyperenergetic Nitor


Mod
Thaumic Tinkerer
Type
Item
The Hyperenergetic Nitor is an item added by Thaumic Tinkerer. When in the player's inventory, it will light up surrounding blocks leaving a trail behind. It will leave a longer trail when traveling in the Nether.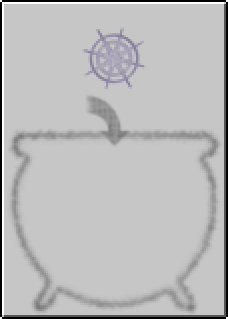 "
"
You managed to create a light that will shine even if it's being carried by a player by energizing the everburning flame that is Nitor with powerful energetic aspects such as Potentia and Lux.

The light casted by this will shine closely behind the carrier, it seems to leave a longer trail in the Nether, due to the heat.
—
Thaumonomicon
Thaumic Tinkerer
 

Armor and Tools

Ichorcloth Armor

Elemental Ichorcloth Armor

Ichorium Tools

Awakened Ichorium Tools

Other
 

Blocks

Devices

Transportation

Miscellaneous
 

Items

Raw

Imbued Fires

Wand Foci

Components

Potions

Baubles

Miscellaneous
 

Miscellaneous

Enchantments

Swords

Bows

Tools

Leggings

Boots