As part of the Unified Community Platform project, this wiki and 38 others will be migrated to the new platform in the next few weeks. Minimal changes are expected as part of this migration. Read more here.
Ignis Imbued Fire
Ignis Imbued Fire


Mod
Thaumic Tinkerer
Type
Item
Ignis Imbued Fire is an imbued fire added by Thaumic Tinkerer. When released on a block, it will turn it into its Nether equivalent if that block has one (Dirt to Netherrack for example). If the fire spreads onto a block, it means that the block has an Nether equivalent and will change it over a short duration. This fire will not harm entities. It can be put out by destroying the block it is on or by using Perditio Imbued Fire.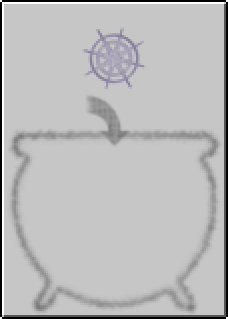 "
"
You have managed to enhance the destructive powers of hyperenergetic nitor. By letting this fire loose on the surface of the world, you can transmute blocks into their equivalent forms in the nether.
—
Thaumonomicon
Thaumic Tinkerer
 

Armor and Tools

Ichorcloth Armor

Elemental Ichorcloth Armor

Ichorium Tools

Awakened Ichorium Tools

Other
 

Blocks

Devices

Transportation

Miscellaneous
 

Items

Raw

Imbued Fires

Wand Foci

Components

Potions

Baubles

Miscellaneous
 

Miscellaneous

Enchantments

Swords

Bows

Tools

Leggings

Boots