As part of the Unified Community Platform project, this wiki and 38 others will be migrated to the new platform, with migrations beginning September 23rd at 7am CDT. Minimal changes are expected as part of this migration. Read more here.
Iron Plate (Railcraft)
Iron Plate


Mod
Railcraft
Type
Item
The Iron Plate is an item from Railcraft. It is a crafting ingredient in Low Pressure Boilers, the Iron Tank blocks, and anything that uses the Ore Dictionary entry plateIron.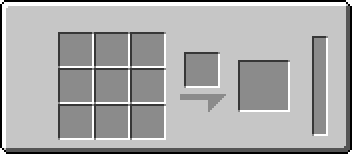 Plates
IndustrialCraft 2

·  ·  ·  ·  ·  ·  ·  ·  ·  ·  ·

 

Dense Plates

·  ·  ·  ·  ·  ·  ·  ·

 

GregTech

·  ·  ·  ·  ·  ·  ·  ·  ·  ·  ·  ·  ·  ·  ·  ·  ·  ·  ·  ·  ·  ·  ·  ·  ·  ·  ·  ·  ·  ·  ·  ·  ·  ·  ·  ·  ·  ·  ·  ·  ·  ·  ·  ·  ·  ·  ·  ·  ·  ·  ·  ·  ·  ·  ·  ·  ·  ·  ·  ·  ·  ·  ·  ·  ·  ·  ·  ·  ·  ·  ·  ·  ·  ·  ·  ·  ·  ·  ·  ·  ·  ·  ·  ·  ·  ·  ·  ·  ·  ·  ·  ·  ·  ·  ·  ·  ·  ·  ·  ·  ·  ·  ·  ·  ·  ·  ·  ·  ·  ·  ·  ·  ·  ·  ·  ·  ·  ·  ·  ·  ·  ·  ·  ·  ·  ·  ·  ·  ·  ·  ·  ·  ·  ·  ·  ·  ·  ·  ·  ·  ·  ·  ·  ·  ·

 
Railcraft

·  ·

 
Advanced Machines (Chocohead)

Advanced Machines (Immibis)

Flaxbeard's Steam Power
Railcraft
 

Resources

Raw

 

Refined

·  ·  ·  ·  ·  ·  ·  ·  ·  ·  ·  ·  ·  ·  ·  ·  ·  ·

 

Liquids

·

 
 

Tracks

Carts

·  ·  ·  ·  ·  ·  ·  ·  ·  ·  ·  ·  ·  ·  ·  ·  ·  ·  ·  ·  ·  ·

 

Signaling and Switching

·  ·  ·  ·  ·  ·  ·  ·  ·  ·  ·  ·  ·  ·  ·

 

Wooden Tracks

·  ·  ·  ·

 

Standard Tracks

·  ·  ·  ·

 

Reinforced Tracks

·  ·  ·  ·

 

H.S Tracks

·  ·  ·  ·

 

Electric Tracks

·  ·  ·

 

Other Tracks

·  ·  ·  ·  ·  ·  ·  ·  ·  ·  ·  ·  ·  ·  ·  ·  ·  ·  ·  ·  ·  ·  ·

 

Legacy Tracks

·  ·  ·

 
 

Tools

·  ·  ·  ·  ·

 

Crowbars

·  ·  ·

 

Forestry Backpacks

·  ·  ·  ·  ·

 

Misc

·  ·  ·  ·  ·

 
 

Components

Circuits

·  ·

 

·  ·  ·

 

·  ·

 

Rails

·  ·  ·  ·  ·  ·  ·  ·  ·  ·  ·

 

Misc

·  ·  ·  ·  ·  ·  ·

 
 

Misc

Misc

·  ·

 

Aesthetic Blocks

Enchantments

World