As part of the Unified Community Platform project, this wiki and 38 others will be migrated to the new platform in the next few weeks. Minimal changes are expected as part of this migration. Read more here.
Item Grate (Dark Utilities)
This page is about the Item Grate added by Dark Utilities. For other uses, see Item Grate.
Item Grate


Mod
Dark Utilities
Type
Solid block
Properties
Blast resistance
15
Hardness
3
The Item Grate is a block added by Dark Utilities. The item grate allows dropped items to pass through it, but prevents the passage of other entities.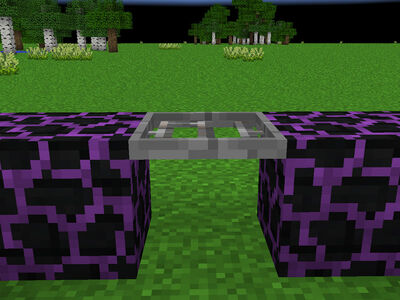 Recipe
Dark Utilities
 

Blocks

Decorative

·  ·  ·  ·  ·  ·  ·  ·  ·  ·

 

Mob Filters

·

 

Sneaky

·  ·  ·  ·  ·  ·  ·

 

Utility

·  ·  ·  ·  ·  ·  ·  ·  ·  ·  ·  ·  ·  ·  ·  ·  ·  ·  ·  ·  ·

 
 

Items

Jewelry

·  ·  ·  ·  ·  ·  ·  ·  ·  ·  ·  ·

 

Crafting

·  ·  ·  ·

 

Miscellaneous