As part of the Unified Community Platform project, this wiki and 38 others will be migrated to the new platform in the next few weeks. Minimal changes are expected as part of this migration. Read more here.
Mosquito Swarm
Mosquito Swarm


Mod
Twilight Forest
Type
Hostile monster
Properties
Health points
12 ()
Damage
3 ()
The Mosquito Swarm is a hostile mob added by Twilight Forest. They spawn in the Twilight Swamp biome commonly. They have 12 (






) health points and inflict 3 (


) points of damage and the Hunger effect for several seconds when attacking, with higher difficulties lasting as long as 30 seconds.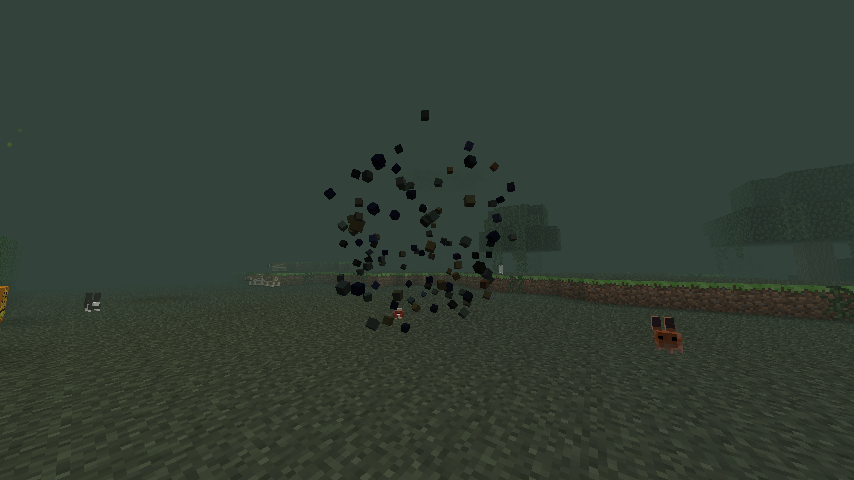 Twilight Forest
 

Blocks

General

·  ·  ·  ·  ·  ·  ·  ·  ·  ·  ·  ·  ·  ·  ·  ·  ·  ·  ·  ·  ·  ·  ·  ·  ·  ·  ·

 

Plants

·  ·  ·  ·  ·  ·  ·  ·  ·  ·  ·  ·

 

Leaves

·  ·  ·  ·  ·  ·  ·  ·  ·  ·  ·

 

Wood

·  ·  ·  ·  ·  ·  ·  ·  ·  ·  ·

 

Nagastone

·  ·  ·  ·  ·  ·  ·  ·  ·  ·  ·  ·  ·

 

Mazestone

·  ·  ·  ·  ·  ·  ·

 

Underbrick

·  ·

 

Towerwood

·  ·  ·  ·

 

Dark Tower Devices

·  ·  ·  ·  ·  ·  ·  ·  ·

 

Aurora Blocks

·  ·

 

Giant

·  ·  ·

 

Deadrock

·  ·

 

Castle Brick

·  ·  ·  ·  ·  ·  ·  ·  ·  ·  ·  ·  ·  ·  ·  ·  ·  ·  ·  ·

 

Trophies

·  ·  ·  ·  ·  ·  ·

 
 

Items

Armor

Arctic

·  ·  ·

 

·  ·  ·

 

·  ·  ·

 

·  ·  ·

 

·

 

Phantom

·

 

·  ·  ·

 

Yeti

·  ·  ·

 

Tools

·

 

Giant

·

 

·  ·  ·  ·

 

·  ·

 

·  ·  ·  ·

 

Bows

·  ·  ·

 

Scepters

·  ·  ·

 

Other

·  ·  ·  ·

 

Utility

Charms

·  ·  ·  ·

 

Maps

·  ·

 

Other

·  ·  ·  ·  ·  ·  ·

 

Resources

Raw

·  ·  ·  ·  ·  ·  ·  ·  ·  ·  ·  ·  ·

 

Refined

·  ·  ·  ·  ·

 

Food

·  ·  ·  ·  ·  ·  ·

 

Books

·  ·  ·  ·  ·  ·  ·  ·

 
 

Other

Entities

Passive

·  ·  ·  ·  ·  ·  ·  ·

 

Hostile

·  ·  ·  ·  ·  ·  ·  ·  ·  ·  ·  ·  ·  ·  ·  ·  ·  ·  ·  ·  ·  ·  ·  ·  ·  ·  ·  ·  ·  ·  ·  ·  ·  ·  ·

 

Boss

·  ·  ·  ·  ·  ·  ·  ·

 

World