As part of the Unified Community Platform project, this wiki and 38 others will be migrated to the new platform in the next few weeks. Minimal changes are expected as part of this migration. Read more here.
NAND Chip
NAND Chip


Mod
GregTech 5
Type
Component
Tooltip text
A very simple Circuit
Upgrades
Next tier


The NAND Chip is a low-tech electronic circuit added by GregTech 5 used in the crafting of Basic Electronic Circuits and Good Electronic Circuits.
The NAND Chip can be crafted either in a Crafting Table or in an Assembling Machine.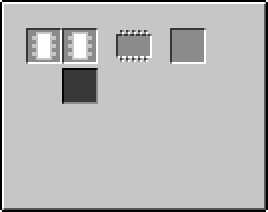 Total: 128 EU
Usage: 8 EU/t
Voltage: 8 EU
Amperage: 1
Time: 0.8 secs