Netted Screen
Netted Screen


Mod
Better with Addons
Type
Machine
Properties
Blast resistance
0.6
Hardness
1
The Netted Screen is a machine added by Better With Addons. It is used to craft Iron Sand, as well as other items such as Washi or Sashimi.
It requires to be placed in a structure in order to work. There are 3 different configurations, Fire, Water and Sand, each requiring a different structure and used to craft different items. Fire is solely used to craft Iron Scales, Sand is solely used to craft Iron Sand and Water is used to craft all other items the Netted Screen can craft.
Input items need to be dropped on the Netted Screen, and the outputs will be ejected from the top in the world. In the Water configuration, some outputs will instead be ejected from the bottom into the Water below. In the Sand configuration, Sand will accumulate into the Bamboo Slat Block below it, which can be removed by right clicking the Netted Screen with a Stick, which will be used once enough Iron Ingots are thrown on it.
All structures are 3x2x3.
The complete structure requires (on top of the Netted Screen):
The complete structure requires (on top of the Netted Screen):
The complete structure requires (on top of the Netted Screen):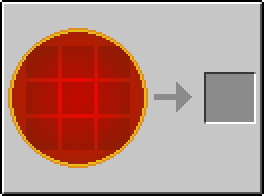 Spirits: 2
Better With Addons
 

Blocks

Plants

·  ·  ·

 

·  ·  ·

 

·  ·  ·  ·

 

Other

·

 

Machines

Mechanical

·  ·  ·

 

Redstone

·  ·  ·  ·  ·

 

Other

·  ·  ·  ·  ·  ·  ·  ·  ·  ·  ·  ·  ·

 

Decorative

·  ·  ·  ·  ·  ·  ·  ·  ·  ·  ·  ·  ·  ·  ·  ·  ·  ·  ·  ·  ·  ·  ·  ·  ·  ·  ·  ·

 
 

Items

Materials

·  ·  ·  ·  ·  ·  ·  ·  ·  ·  ·  ·  ·  ·  ·  ·  ·  ·  ·  ·  ·  ·  ·  ·  ·  ·  ·  ·  ·  ·  ·  ·  ·  ·  ·  ·  ·  ·  ·  ·  ·  ·  ·

 

Food

·  ·  ·  ·  ·  ·  ·  ·  ·  ·  ·  ·  ·  ·  ·  ·  ·  ·  ·  ·  ·  ·  ·  ·  ·  ·

 

Plants

Tea

Leaves

·  ·  ·  ·  ·  ·  ·  ·

 

Soaked

·  ·  ·

 

Wilted

·  ·  ·  ·

 

Tea

·  ·  ·  ·  ·  ·  ·  ·

 

Other

·  ·  ·

 

Other

·  ·  ·  ·  ·  ·  ·  ·  ·  ·  ·

 

Tools

Carpenter Saw

·  ·  ·

 

Kukri

·  ·  ·

 

Machete

·  ·  ·

 

Mason Pick

·  ·  ·

 

Matchpick

·  ·  ·

 

Spade

·  ·  ·

 

Other

·  ·

 

Weapons

·  ·  ·  ·  ·  ·  ·  ·  ·  ·

 

Armor

Paper

·  ·  ·

 

Samurai

·  ·  ·

 

Undecorated Samurai

·  ·  ·

 

Condensed Items

Bag

·  ·  ·  ·  ·  ·  ·  ·  ·  ·  ·  ·  ·  ·  ·  ·  ·

 

Bolt

·  ·  ·  ·  ·  ·

 

Bundle

·  ·  ·  ·  ·  ·  ·  ·

 

Congealed

·  ·  ·  ·  ·

 

Crated

·  ·  ·  ·  ·  ·  ·  ·  ·  ·  ·  ·  ·  ·