As part of the Unified Community Platform project, this wiki and 38 others will be migrated to the new platform in the next few weeks. Minimal changes are expected as part of this migration. Read more here.
Nickel
Embers
Spawnt als Erz zwischen Y=0 und Y=24
Extra Bees
Die Glanzbienen erzeugen Nickelwaben, die bei der Verarbeitung in einer Zentrifuge Nickelkörner erzeugen.
Factory Tech
Spawnt als Erz zwischen Y=0 and Y=24
Immersive Engineering
Spawnt als verstecktes Erz in Eisen- und Nickellagerstätten, das mit einem Bagger abgebaut werden muss
Mystical Agriculture
Mystical Agriculture's Nickel Crop ergibt bei der Ernte Nickel Essence, die zu Nickelbarren kombiniert werden kann.
Tech Reborn
Nickelstaub ist ein Produkt der Verarbeitung von Sheldoniterz in einem Zerkleinerer.
Thermal Foundation
Spawnt als Erz zwischen Y=5 and Y=20
Thermal Expansion 3
GregTech 5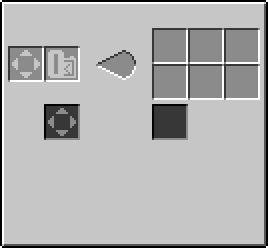 Gesamtmenge:
2240
2320
62400
2320
880
1480
5200
7840
7800
1480
EU
Nutzung:
5
5
20
5
5
5
5
5
5
5
EU/t
Stromstärke: 1
Zeit:
22
23
156
23
8
14
52
78
78
14
secs