As part of the Unified Community Platform project, this wiki and 38 others will be migrated to the new platform, with migrations beginning September 23rd at 7am CDT. Minimal changes are expected as part of this migration. Read more here.
Perditio Imbued Fire
Perditio Imbued Fire


Mod
Thaumic Tinkerer
Type
Item
Perditio Imbued Fire is an imbued fire added by Thaumic Tinkerer. It transforms other imbued fires into the normal fire from vanilla Minecraft. Caution should be exercised as all elemental fires (which will not harm entities) will change into normal fire that damages mobs.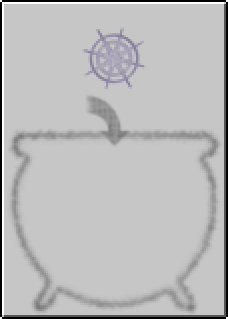 "
"
This fire acts like an antidote of sorts. If your elemental fires have gotten out of your control, you can set loose this specially designed flame. It will rip the magic out of elemental fire, returning it to a mundane form.
—
Thaumonomicon
Thaumic Tinkerer
 

Armor and Tools

Ichorcloth Armor

Elemental Ichorcloth Armor

Ichorium Tools

Awakened Ichorium Tools

Other
 

Blocks

Devices

Transportation

Miscellaneous
 

Items

Raw

Imbued Fires

Wand Foci

Components

Potions

Baubles

Miscellaneous
 

Miscellaneous

Enchantments

Swords

Bows

Tools

Leggings

Boots