Primal Charm (Thaumcraft 4)
This page is about the Primal Charm from Thaumcraft 4. For other uses, see Primal Charm.
The Primal Charm is a component added by Thaumcraft 4. It is used in the creation of various items, including scepters, the Ring of Runic Shielding, and other baubles.
Despite what the Thaumonomicon notes, the Primal Charm has a special function. At random intervals, it will create a random Aspect Orb to replenish 1 point of vis.
The Primal Charm will randomly display text in its tooltip, but not for much longer then a few seconds.
"
"
It seems to be leaking
—
Primal Charm tooltip
"
"
You think you hear whispering
—
Primal Charm tooltip
"
"
It is vibrating violently
—
Primal Charm tooltip
"
"
It's humming is quite soothing
—
Primal Charm tooltip
"
"
Wait, did it just flash a seventh color?
—
Primal Charm tooltip
These tooltips do not do anything, but add to the magical atmosphere to the item.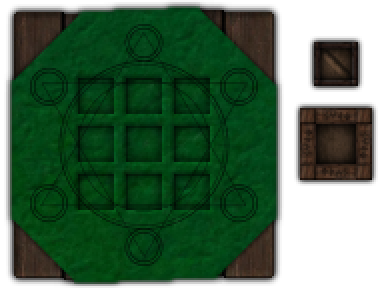 "
"
Primal Charm

Primal Charms form an important basis for many thaumaturgical constructs. They have no inherent power of their own beyond being able to focus and channel primal energy and essentia.
Rumors persist that these charms have additional powers, but that is little more than hearsay.
—
Thaumonomicon