As part of the Unified Community Platform project, this wiki and 38 others will be migrated to the new platform in the next few weeks. Minimal changes are expected as part of this migration. Read more here.
Seat Back
Seat Back


Mod
BiblioCraft
Type
Item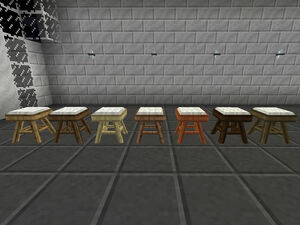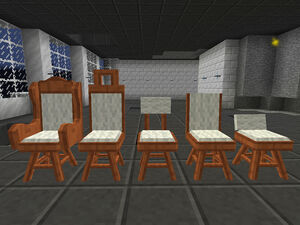 The Seat Back is an item added by BiblioCraft. It must be used in conjunction with a Seat. To use the Seat Back, simply right-click the item onto the Seat. Seats and Seat Backs may be crafted from any of the six Minecraft woods and may be used in any combination (e.g. a Spruce Seat with an Acacia Seat Back). Players can sit in the chair by right-clicking and "dismount" with Left-Shift.
In addition to the different wood textures, Seat Backs can be crafted in five different styles: a Wingback, a full back with headrest, an open-framed mid-height back, a full-height back and a low back. These are illustrated on the sidebar.
BiblioCraft
Lighting

·

 
Storage

·  ·  ·  ·  ·  ·  ·

 
General Blocks

·  ·  ·  ·  ·  ·  ·  ·

 
Tools

·  ·  ·  ·  ·  ·  ·  ·  ·  ·

 
Items

·  ·  ·