As part of the Unified Community Platform project, this wiki and 38 others will be migrated to the new platform in the next few weeks. Minimal changes are expected as part of this migration. Read more here.
小型电池
Outdated translations are marked like this.
本文介绍的是the Small Batteries added by GregTech 5。关于其他用法,请参见Small Battery.
小型铅酸电池


模组
格雷科技5
类型
物品
能量
能量储存
12,000 EU
输出电压
32 EU-伏特(V)
小型汞电池


模组
格雷科技5
类型
物品
能量
能量储存
32,000 EU
输出电压
32 EU-伏特(V)
小型钠电池


模组
格雷科技5
类型
物品
能量
能量储存
50,000 EU
输入电压
32 EU-伏特(V)
输出电压
32 EU-伏特(V)
小型镉电池


模组
格雷科技5
类型
物品
能量
能量储存
75,000 EU
输入电压
32 EU-伏特(V)
输出电压
32 EU-伏特(V)
小型锂电池


模组
格雷科技5
类型
物品
能量
能量储存
100,000 EU
输入电压
32 EU-伏特(V)
输出电压
32 EU-伏特(V)
小型电池是格雷科技5添加的一系列低压电池的统称。这些电池可以放置于任何标准低压机器的供电格中为其供电,机器会优先消耗电池中的电力。这些电池也可以配合电池缓冲器使用,是为格雷科技下的一种小规模电力存储的手段。
小型电池有两种基本类型,共计5个变种。
一次性电池包括汞电池和铅酸电池,它们被制造出来时即充满电力,并且不可再充电。电力用尽的电池可以在提取机中回收,并得到一开始的小型电池外壳。
充电电池包括钠电池、镉电池和锂电池。它们被制造出来时并没有任何电力,但可以用格雷科技的机器进行充电。不需要的充电电池可以在提取机中回收并得到小型电池外壳,但同时其内容物也会消失。
合成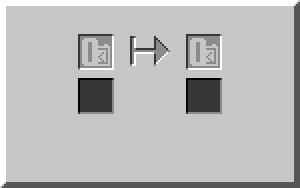 Total: 16 EU
Voltage: 1 EU/t
Time: 0.8 secs
另见