As part of the Unified Community Platform project, this wiki and 38 others will be migrated to the new platform in the next few weeks. Minimal changes are expected as part of this migration. Read more here.
Soul Mould
Soul Mould


Mod
Thaumic Tinkerer
Type
Item
The Soul Mould is an item added by Thaumic Tinkerer. When shift right clicked on a mob, it will remember their pattern allowing it to filter the mobs that a Corporeal Attractor attracts/push away. A shift right click on the air will remove any saved patterns.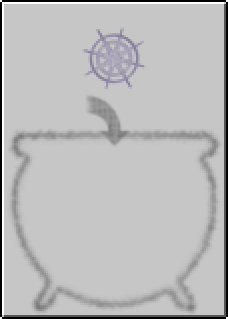 "
"
The Corporeal Attractor involves some more complex mechanisms, to which you can access by right clicking it with a casting wand. Using a Soul Mould, you can right click on a mob to save it as a pattern, which you can set in the attractor's interface, as a filter, along with settings for child or adult animals, if available.
—
Thaumonomicon
Thaumic Tinkerer
 

Armor and Tools

Ichorcloth Armor

Elemental Ichorcloth Armor

Ichorium Tools

Awakened Ichorium Tools

Other
 

Blocks

Devices

Transportation

Miscellaneous
 

Items

Raw

Imbued Fires

Wand Foci

Components

Potions

Baubles

Miscellaneous
 

Miscellaneous

Enchantments

Swords

Bows

Tools

Leggings

Boots