As part of the Unified Community Platform project, this wiki and 38 others will be migrated to the new platform in the next few weeks. Minimal changes are expected as part of this migration. Read more here.
Soulforged Steel Ingot
Soulforged Steel Ingot


Mod
Better With Mods
Type
Item
Technical details
Ore dictionary name
ingotSoulforgedSteel
The Soulforged Steel Ingot is an item added by Better With Mods.
Soulforged Steel Ingots are used extensively in Better With Mods. They are most often used for advanced recipes in the Soulforged Steel Anvil but they are also used to make the Anvil itself aswell as the Infernal Enchanter.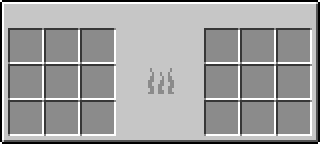 Better With Mods
 

Misc

Addons

Modules

Guides

Mobs

·

 
 

Blocks

Decorative

Wooden

Grates

·  ·  ·  ·  ·

 

Slats

·  ·  ·  ·  ·

 

Benches

·  ·  ·  ·  ·

 

Tables

·  ·  ·  ·  ·

 

Chimes

Bamboo Chimes

·  ·  ·  ·  ·

 

Wind Chimes

·  ·  ·  ·  ·

 

Minimized Blocks

Vases

·  ·  ·  ·  ·  ·  ·  ·  ·  ·  ·  ·  ·  ·  ·

 

Candles

·  ·  ·  ·  ·  ·  ·  ·  ·  ·  ·  ·  ·  ·  ·  ·

 

Miscellaneous

Slabs

·  ·

 

Stones

Other

·  ·  ·  ·  ·  ·  ·  ·  ·  ·  ·  ·  ·  ·  ·  ·  ·

 

Functional

Devices

Mechanical Devices

·  ·  ·  ·  ·  ·  ·  ·  ·  ·  ·  ·  ·

 

Redstone Devices

·  ·  ·  ·  ·  ·  ·  ·

 

Mechanical Generators

Ceramics

Other

Urns

·  ·  ·

 

Planters

·  ·  ·  ·  ·  ·  ·  ·  ·  ·

 

·  ·  ·  ·  ·  ·  ·  ·  ·  ·  ·  ·  ·

 
 

Items

Tools and Armour

Tools

·  ·  ·  ·  ·  ·  ·  ·  ·  ·

 

Armor

·  ·  ·  ·  ·  ·  ·  ·  ·  ·  ·  ·

 

Materials

Bark

·  ·  ·  ·  ·  ·

 

Piles

·  ·  ·

 

Dusts

·  ·  ·  ·

 

·  ·  ·  ·  ·  ·  ·  ·  ·  ·  ·  ·  ·  ·  ·  ·  ·  ·  ·  ·  ·  ·  ·  ·  ·  ·  ·

 

Components

·  ·  ·  ·  ·  ·  ·  ·  ·  ·  ·  ·  ·  ·  ·  ·  ·  ·  ·  ·  ·  ·  ·

 

Food

·  ·  ·  ·  ·  ·  ·  ·  ·  ·  ·  ·  ·  ·  ·  ·  ·  ·  ·  ·  ·  ·  ·  ·  ·  ·  ·  ·  ·  ·  ·  ·

 

Miscellaneous

·  ·  ·  ·  ·