As part of the Unified Community Platform project, this wiki and 38 others will be migrated to the new platform, with migrations beginning September 23rd at 7am CDT. Minimal changes are expected as part of this migration. Read more here.
Steel Pickaxe (GregTech 4)
This page is about the Steel Pickaxe from GregTech 4. For other uses, see Steel Pickaxe.
Steel Pickaxe


Mod
GregTech 4
Type
Tool
Properties
Damage
4
Durability
1280
Mining level
Diamond
The Steel Pickaxe is a tool added by GregTech 4.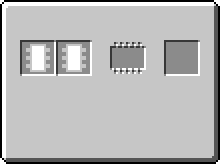 EU: 1600
Time: 5 secs
MaxEnergy: 16 EU/t
GregTech 4
 

Energy

Generators

·  ·  ·  ·  ·  ·  ·  ·  ·  ·

 

EU Storage

·  ·  ·  ·  ·  ·  ·  ·  ·  ·

 

Nuclear Reactor Components

·  ·  ·  ·  ·  ·  ·  ·  ·  ·  ·  ·  ·

 

·  ·  ·  ·

 

Misc. energy

·

 

Multiblock Generators

·  ·  ·  ·  ·  ·  ·  ·  ·  ·

 
 

Processed Components

Machine Blocks

·  ·  ·  ·  ·  ·  ·

 

Circuits

·  ·  ·  ·  ·  ·  ·

 

Heating Coils

·  ·

 

Hulls

·  ·  ·  ·  ·  ·  ·  ·  ·

 

Miscellaneous

·  ·  ·  ·  ·  ·  ·  ·  ·

 

Upgrades

·  ·  ·  ·  ·  ·  ·  ·  ·  ·

 

Covers

·  ·  ·  ·  ·  ·  ·  ·  ·  ·  ·  ·  ·  ·  ·  ·  ·  ·  ·  ·

 

Turbine Blades

·  ·  ·  ·

 

Gears

·  ·  ·  ·  ·

 
 

Machines

Processing

Furnaces

·  ·  ·

 

Smelters

·

 

Blast Furnaces

·

 

Grinding

·  ·  ·

 

Slicing

·  ·  ·

 

Separation

·  ·

 

Compression

·  ·

 

Combining

·  ·  ·

 

Extraction

·

 

Smashing

·

 

Scrap

·

 

Other

·

 

Automation

Crafting

·  ·

 

Interaction

·  ·  ·

 

Buffers

·  ·  ·

 

Sorting

·  ·

 

Managers

·

 

Translocators

·

 

Sound

·

 

Interdimensional

·  ·

 

Redstone

·  ·  ·  ·

 

Storage

Dense

·  ·  ·

 

Aesthetic

·  ·  ·  ·

 

Pipes

Item Pipe

·

 

Large Item Pipe

·

 

Fluid Pipe

·  ·  ·

 

Large Fluid Pipe

·  ·  ·

 

Other

·  ·  ·

 
 

Tools & Utilities

Credits

·  ·  ·  ·  ·  ·  ·  ·  ·  ·  ·  ·  ·  ·  ·

 

Hammers

·  ·

 

Wrenches

·  ·  ·  ·  ·

 

Other Tools

·  ·  ·  ·  ·  ·  ·  ·  ·  ·  ·  ·  ·  ·  ·

 

Digging Tools

·  ·  ·  ·

 

Wearables

·  ·  ·  ·

 

Soldering

·  ·

 

Turbine Rotors

·  ·  ·  ·

 

Saws

·  ·  ·  ·  ·

 

Spray Cans

·  ·  ·  ·  ·  ·  ·  ·  ·  ·  ·  ·  ·  ·  ·  ·  ·  ·  ·  ·  ·  ·

 

Files

·  ·  ·

 

Flint Tools

·  ·  ·  ·

 

Steel Tools

·  ·  ·  ·

 

Tungstensteel Tools

·  ·  ·  ·

 

Extruder Shapes

·

 
 

Resources

·  ·  ·  ·  ·  ·  ·  ·  ·  ·  ·  ·  ·  ·  ·  ·  ·  ·  ·  ·

 

·  ·  ·  ·  ·

 

·  ·  ·  ·  ·  ·  ·  ·  ·  ·  ·  ·  ·  ·  ·  ·  ·  ·  ·  ·  ·  ·  ·  ·  ·  ·  ·  ·

 

·  ·  ·  ·  ·  ·  ·  ·  ·  ·  ·  ·  ·  ·  ·  ·  ·  ·  ·

 

·  ·  ·  ·  ·  ·  ·  ·  ·  ·  ·  ·  ·  ·

 

·  ·  ·  ·  ·  ·  ·  ·  ·  ·  ·  ·  ·  ·  ·  ·  ·  ·  ·  ·  ·  ·  ·  ·  ·  ·  ·  ·  ·  ·  ·  ·  ·  ·  ·  ·  ·  ·  ·  ·

 

·  ·  ·  ·  ·  ·  ·  ·  ·  ·  ·  ·  ·  ·  ·  ·  ·  ·  ·  ·  ·

 
 

Resources (Dusts)

·  ·  ·  ·  ·  ·  ·  ·  ·  ·  ·  ·  ·  ·  ·  ·  ·  ·  ·  ·  ·  ·  ·  ·  ·  ·  ·  ·  ·  ·  ·  ·  ·  ·  ·  ·  ·  ·  ·  ·  ·  ·  ·  ·  ·  ·  ·  ·  ·  ·  ·  ·  ·  ·  ·  ·  ·  ·  ·  ·  ·  ·  ·  ·  ·  ·  ·  ·  ·  ·  ·

 

·  ·  ·  ·  ·  ·  ·  ·  ·  ·  ·  ·  ·  ·  ·  ·  ·  ·  ·  ·  ·  ·  ·  ·  ·  ·  ·  ·  ·  ·  ·  ·  ·  ·  ·  ·  ·  ·  ·  ·  ·  ·  ·  ·  ·  ·  ·  ·  ·  ·  ·  ·  ·  ·  ·  ·  ·  ·  ·  ·  ·  ·  ·  ·  ·  ·  ·  ·  ·  ·  ·  ·  ·  ·  ·

 

·  ·  ·  ·  ·  ·  ·  ·  ·  ·  ·  ·  ·  ·  ·  ·  ·  ·  ·  ·  ·  ·  ·  ·  ·  ·  ·  ·  ·  ·  ·  ·  ·  ·  ·  ·  ·  ·  ·  ·  ·  ·  ·  ·  ·  ·  ·  ·  ·  ·  ·  ·  ·  ·  ·  ·  ·  ·  ·  ·  ·  ·  ·  ·  ·  ·  ·  ·  ·  ·  ·  ·  ·  ·  ·

 
 

Resources (Gases, Liquids, Plasmas & Cells)

Pure Chemical Element Cells

·  ·  ·  ·  ·  ·  ·  ·  ·  ·  ·  ·  ·  ·  ·  ·  ·

 

Chemical Compound Cells

·  ·  ·  ·  ·  ·  ·  ·  ·  ·  ·  ·  ·  ·  ·

 
 

Agriculture/Food

Crops

·  ·  ·  ·  ·  ·  ·  ·  ·  ·  ·  ·  ·  ·  ·  ·  ·  ·  ·  ·  ·  ·

 

Products

·  ·  ·

 

Foods

·  ·  ·

 
 

Useful Information

Books

·  ·  ·  ·  ·  ·  ·  ·  ·  ·  ·  ·  ·  ·  ·