As part of the Unified Community Platform project, this wiki and 38 others will be migrated to the new platform in the next few weeks. Minimal changes are expected as part of this migration. Read more here.
Wireless Imag Matrix
Wireless Imag Matrix


Mod
AcademyCraft
Type
Machine
Wireless Imag Matrix is the core part of Wireless Energy System in AcademyCraft. Though the icon doesn't look like a block, when it is placed in world, Wireless Imag Matrix will occupy 2x2x2 area. When being fully set up, it will serve as a bridge to communicate among multiple Imag Nodes in a certain range, balancing load of nodes with a certain ratio.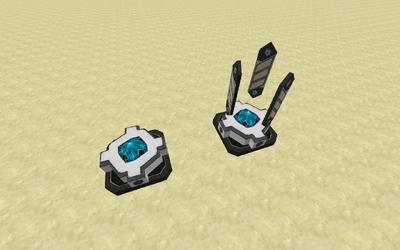 Main article: AcademyCraft/Wireless Energy System
AcademyCraft
 

Resources

Ores

·  ·  ·

 

Refined

·  ·  ·  ·  ·  ·  ·  ·

 

Processing

·

 

Components

·  ·  ·  ·  ·  ·  ·  ·

 

Fluid

·

 
 

Ability Development

Machines

·  ·

 

Utilities

·  · (  ·  · )

 

Ability Override

· (  ·  ·  · )

 

Special

·  ·  ·